Schedule of Events

See a condensed schedule and list of presentation titles (no abstracts) posted after the meeting (6/30/2010).
As of 8 June 2010, the tentative general schedule for the meeting is given below. See also the link for the detailed schedule (subject to change as needed at the time of the meeting).
In addition to talks given by the invited speakers, there will be poster sessions based on abstract submissions. Several short talks have been chosen by the program chair and vice-chair from the early submission abstracts; last names are listed below
Registration will start underway at about 2 PM on Wed 23 June 2010. The registration desk will be open on the morning of Thursday 24 June 2010. After noon on Thursday, registration will be at the Campus Center 9th floor (Conference Services Office).
The first talks for the conference will be held on the first evening, Wed 23 June 2010, as given in the block schedule below.
---
For the detailed schedule click on the block schedule image below to view a PDF copy for printing.
This schedule is subject
to changes at meeting time.
See also a list of presentation titles (no abstracts).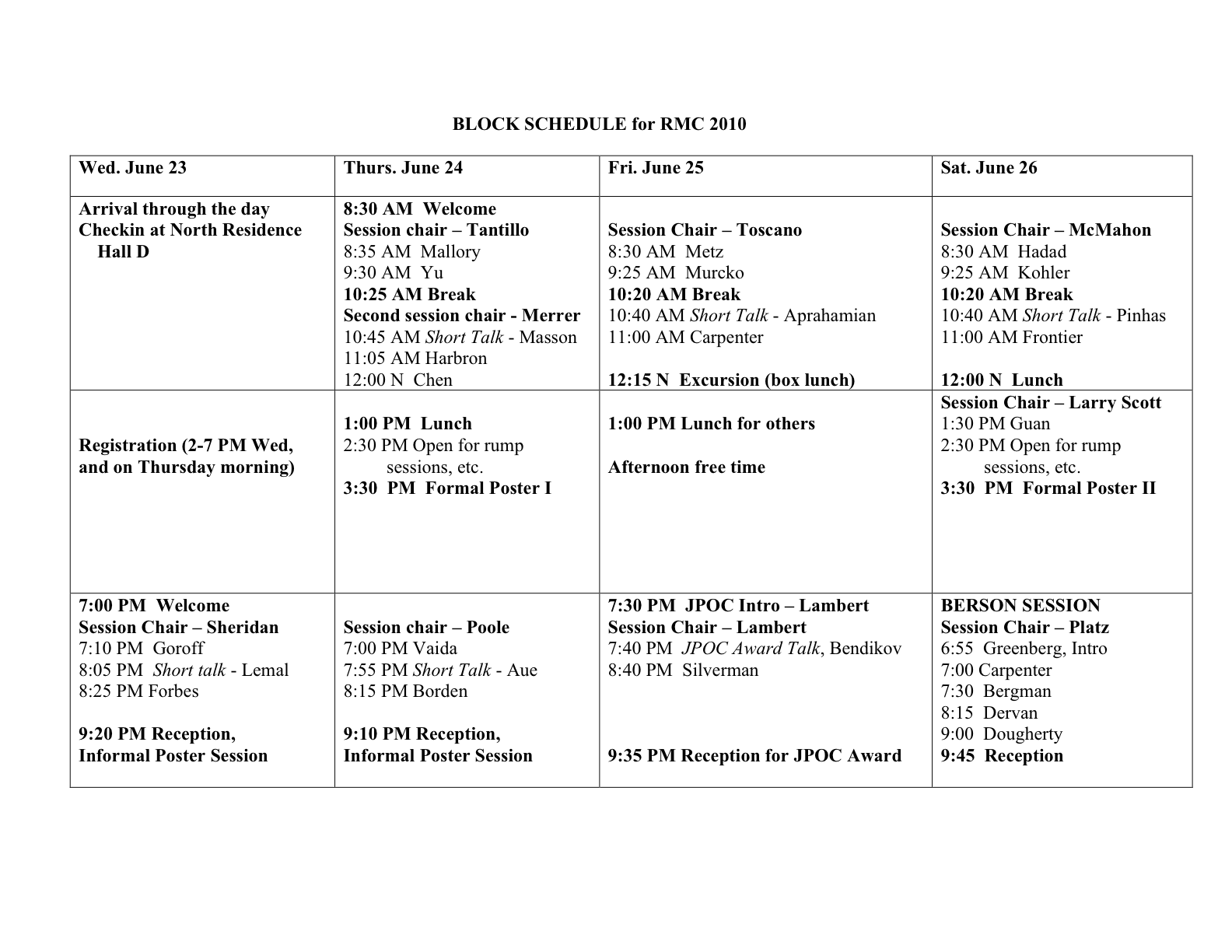 Last update: 06/30/2010